So as the title suggests this post is going to be about er...... Things we have been doing lately. Kinda.
We finished filming the video for DRUNK DRIVE...
Where jed worked so hard he bled. It was pretty minor but he wined about it for ages cos he's a girl innit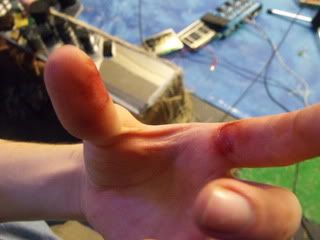 We got some shiny new trainers courtesy of the complete babes at The Reebok Lounge...
We tried to act cool about it. Whatevs. Grant succeeded. Jed as usual failed.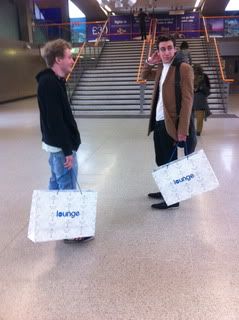 We did a new photoshoot with the super talented young and HOT Amber Grace Dixon.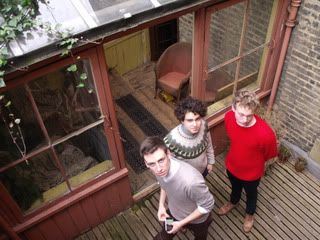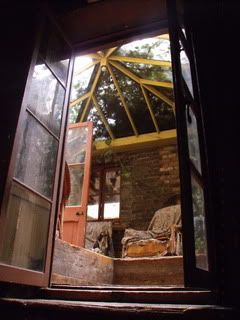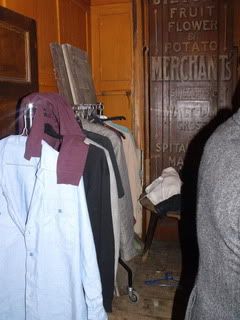 Jed and I went overboard with dessert.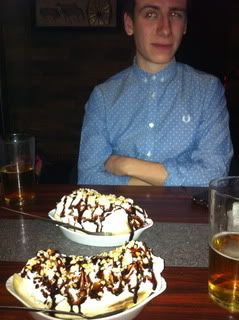 And I was gonna save this last one for next time, cos its kinda ruins the chronological thing I got goin here.....but to be honest I'm too excited to show everyone!
In one simple and glorious moment, in a south London back garden, I became.....
MAN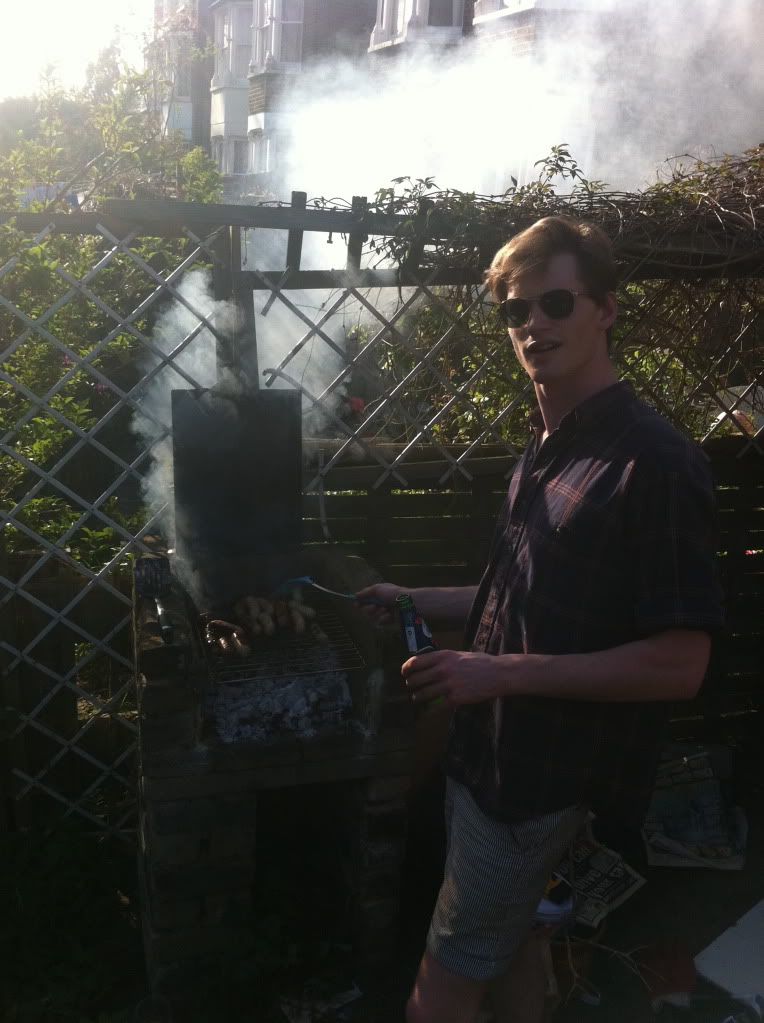 Now for some actual news..... We've just announced the venue for the DRUNK DRIVE single launch party. Its gonna be at the 100 Club on Oxford Street, May 11th!! If you wanna come click 'attending' on the facebook event
HERE
and we'll add your name to the guestlist (its freeeeeeeee). If you're either too old/cool/blind/insecure to have facebook then send an email with the names to jennersfield@gmail.com
We want to see you ALL there, this is going to be a big night for us.
Look forward to part 2 very shortly!
Laurie x