Hello!
We're very proud to announce we've been featured as the soundtrack to the new 'Burberry Brights' campaign! SO mega psyched about this right now!
You can also hear the full track 'Camberwell Grove' on their website
HERE
And added to this Christopher Bailey, the Creative Director for Burberry, just recommended us on Twitter! Pshhhh I'm getting all a-flustered! Someone get me a fly swat so I can slap myself silly!
In other news we've got our first gig of 2011 next Tuesday (1st Feb) at the Buffalo Bar in Islington, check out the facebook event
HERE
and say you're ATTENDING, cos obvs you all are anyway. No?
One final thing, we just posted up some brand new pics of our glorious selves in star studded action at Proud Galleries. Heres a couple, but go to our facebook to get the full whammy!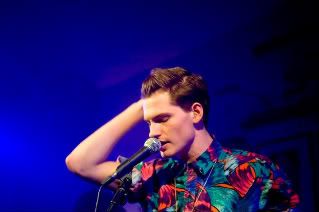 Photos courtesy of Arnold Borgerth, check out his website! (http://www.arnoldborgerth.com/)
So lots of very very exciting things happening for JF at the moment, keep checking back to find out more, and remember to 'like' us on facebook, follow us on twitter, stalk us on youtube, hide outside our houses and take pictures of us in the bath....all the usual stuff!
Thanks for all the support, we really appreciate it
Laurie xx